Justa Valentine TBA
DA Valentino x Justawish TBA 2009 black purebred mare
Justa Valentine TBA was found by Al Jood Stud in the USA, bred by Lois E Blakemore.
We are very excited with this beautiful mare, she is a 2009 daughter of six-time national champion stallion, DA Valentino, now one of the most successful sires in breed history. Her dam, Justawish TBA, is a daughter of Padrons Psyche with a tail female line that leads all the way back to the desert-bred mare Rodania, one of the foundation mares of Crabbet Stud imported to England by Lady Anne Blunt.
Justa Valentine has so far been a remarkable producer; in 2017, Justa Valentine produced a fantastic filly by Platinum World Champion Hariry Al Shaqab (Marwan Al Shaqab x White Silkk, by Dakar El Jamaal) named Elkymia Al Jood. It was only the beginning as in 2018, she gave Justa Valentine gave Al Jood another stunning daughter, Juhaina Al Jood, who is sired by Hakeem Al Shaqab (Thee Desperado x Abha Myra, by Marwan Al Shaqab).
And so we moved on to the 2019 season, where she provided Al Jood stud with a remarkable colt named Jubayl Al Jood, a son of Hadidy Al Shaqab (Gazal Al Shaqab x White Silkk by Dakar El Jamaal), one of our dear clients came to visit him and loved him so much that Jubayl was sold at the age of 3 months old and departed the Al Jood stables at the age of 7months old, shortly after he was weaned from his mother to become on of their future head stallions in their breeding and show program.
Justa Valentine TBA is bred by Lois E Blakemore, USA & owned by Al Jood Stud.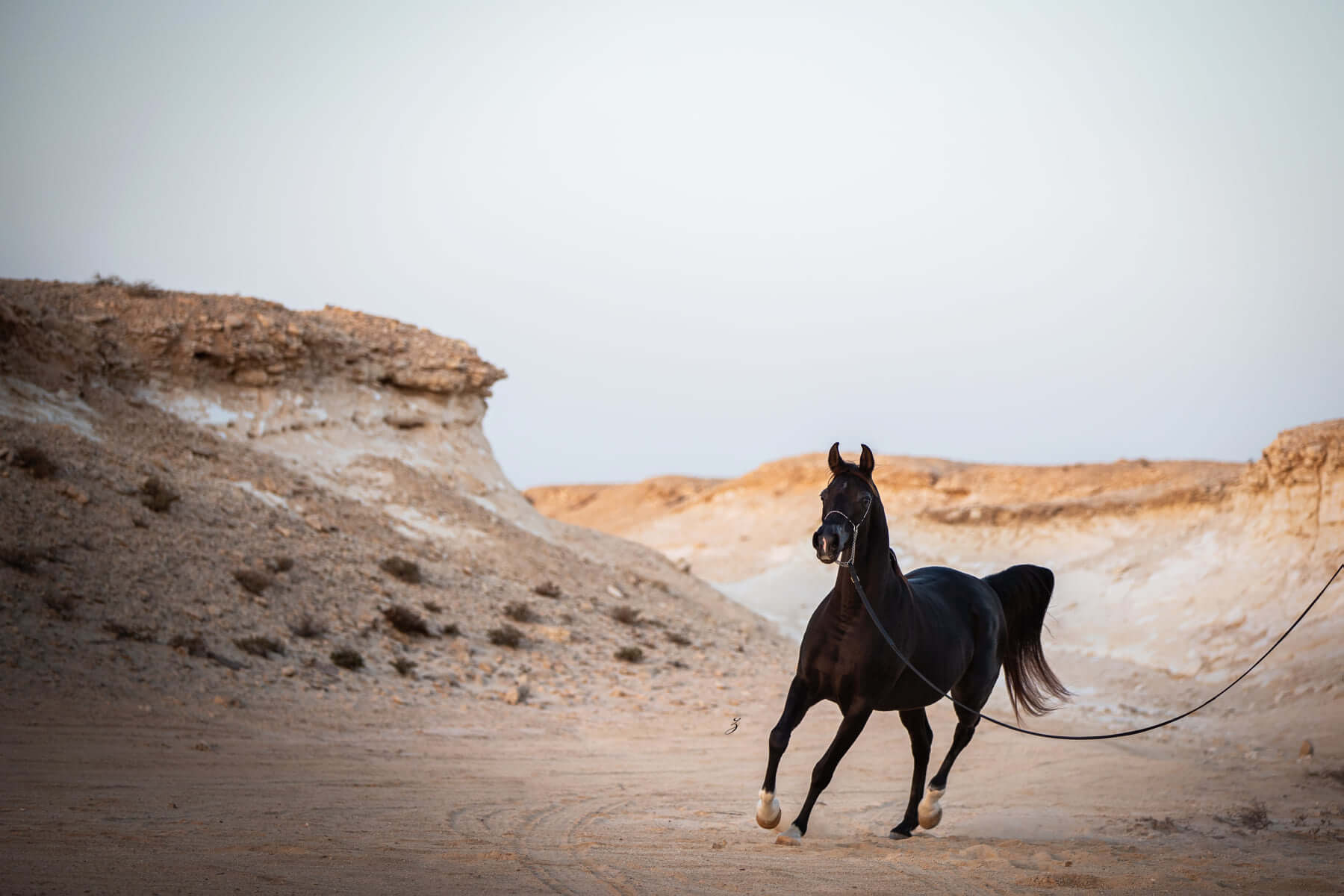 Justa Valentine TBA
DA VALENTINO
b 2003
VERSACE
b 1995
DA LOVE
ch 1999
FAME VF
b 1982
PRECIOUS AS GOLD
ch 1984
PADRONS PSYCHE
ch 1988
MAGNIFFICAA FA
b 1995
BEY SHAH
b 1976
RAFFOLETA-ROSE
b 1971
EL SHAKLAN
gr 1975
AUTUMN IN GOLD
ch 1980
PADRON
ch 1977
KILIKA
b 1982
ECHO MAGNIFFICOO
ch 1988
JAMAARA FA
blk 1990
JUSTAWISH TBA
b 2005
JUSTAFIRE DGL
b 1992
TO WISH AGAIN
gr 2001
AFIRE BEY V
b 1985
MC JUSTA KATE
b 1984
PADRONS PSYCHE
ch 1988
TO LOVE AGAIN
gr 1988
HUCKLEBERRY BEY
b 1976
AUTUMN FIRE
b 1973
THE CHIEF JUSTICE
b 1976
KAATEERA
ch 1975
PADRON
ch 1977
KILIKA
b 1982
COGNAC
gr 1970
A LOVE SONG
gr 1979