OFW Dark Geena
RSD DARK VICTORY x DONNA GEE HCF 2002 dark bay purebred mare
A mare that joined the Al Jood breeding program in late 2017 is the beautiful OFW Dark Geena.
A special daughter sired by the US imported Brazilian National Champion stallion RSD Dark Victory, who's daughters have been getting increasingly harder to acquire in recent years and have been known as amazing producing mares. Her dam Donna Gee HCF, a rare, top producing daughter of the celebrated Brazilian National Champion and influential sire, AF Don Giovani. Dark Geena's grand-dam, Fauzia HCF, is the daughter of another leading sire and Brazilian National Champion, *Lyphard, by the great *Padron.
A lineage that has proven to produce consistent balanced bodies, straight legs, shapely necks, typey heads, and fiery trots.
Her first daughter bred by Al Jood was named Ghaia Al Jood, a young filly which was quickly acquired by one of our dear clients to become a foundation for his great and upcoming program. Ghaia is a 2019 filly sired by the renowned Ajman Moniscione (WH Justice x Anthea Moniscione by Padrons Ghibli).
OFW Dark Geena is bred by Harold or Dolly Orr, USA & owned by Al Jood Stud.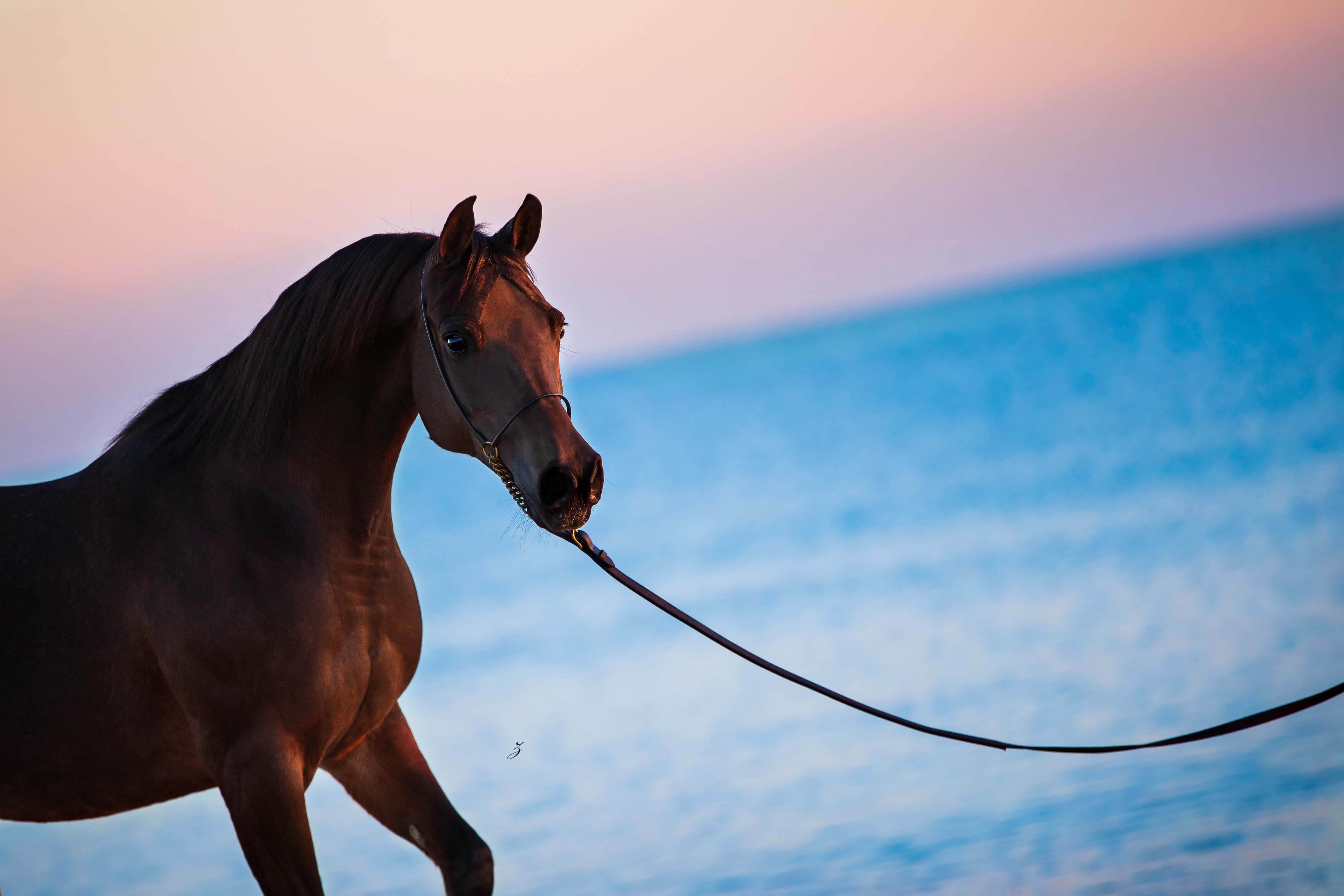 OFW Dark Geena
RSD DARK VICTORY
blk/br 1985
BEY SHAH
b 1976
KAMASI SABAHA
b 1976
BAY EL BAY
b 1969
STAR OF OFIR
b 1970
KHEMOSABI
b 1967
GAVADRAFF
ch 1966
BAY-ABI
b 1957
NAGANKA
gr 1952
BASK
b 1956
LLANA
ch 1964
AMERIGO
gr 1962
JURNEEKA
b 1958
GAZON
b 1955
VADRAFF
b 1950
DONNA GEE HCF
ch 1994
AF DON GIOVANI
ch 1984
FAUZIA HCF
ch 1986
ALADD
gr 1981
WIND CHARM
ch 1974
LYHARD
ch 1980
KAPRIOLE
1981
ALADDINN
b 1975
VENETIA
b 1977
FIRE WIND
b 1966
CHYLEAH
ch 1968
PADRON
ch 1977
SX LA QUINTA
b 1973
JAMIL
gr 1975
KAPELKA
ch 1966