Razan Al Jood
NASEEM AL RASHEDIAH X FH SHARUBY ROSE 2021 BAY STRAIGHT EGYPTIAN FILLY
Show results;
– 2022 Spain Semana verde de Silleda international C show Best straight Egyptian female of the show.
– 2022 Spain Equigal Arabian show – Bronze Champion Yearling Filly & Best straight Egyptian of the show.
– 2021 Spain Nationals Arabian horse show Cordoba – Unanimous Silver Champion Futurity Foal Filly.
Bred by the Al Jood Stud.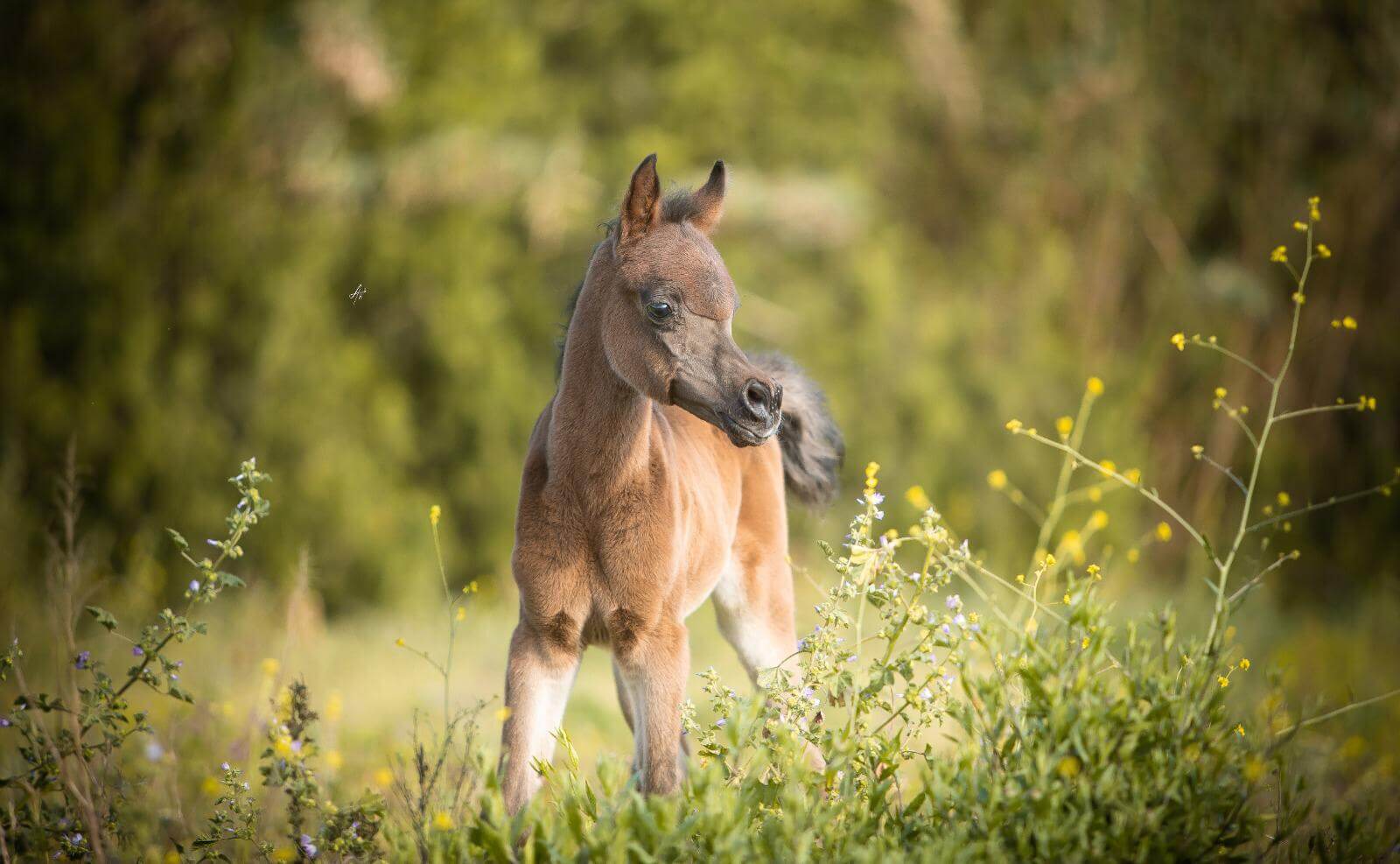 Razan Al Jood
NASEEM AL RASHEDIAH
gr 2014
AL ADEED AL SHAQAB
gr 1995
NABAWAYAH EZZAIN
b 2005
ANSATA HALIM SHAH
gr 1980
SUNDAR ALISAYYAH
gr 1987
ANSATA ALMURTAJIZ
gr 1997
NK NAKEEBYA
gr 2000
ANSATA IBN HAMLIMA
gr 1958
ANSATA ROSETTA
gr 1971
RUMINAJA ALI
gr 1976
IMPERIAL SAYYAH
gr 1975
ANSATA HEJAZI
gr 1992
ANSATA SAMSARA
gr 1989
NK HAFID JAMIL
gr 1996
NK NABEELAH
gr 1995
FH SHARUBY ROSE
b 2015
SHAHEEN AL WAAB
b 2009
CANDELA ROSE
ch 2008
SINAN AL RAYYAN
gr 2002
SHARUBY HP
b 2005
ALIXIR
b 1998
NELLYS ROSE
ch 2001
ANSATA SINAN
gr 1992
AL WAJBA AL RAYYAN
gr 1996
MAYDAN-MADHEEN
gr 1993
SHAHNEEKHA
b 1992
THE ELIXIR
b 1992
THE PREVUE
b 1994
THEE INFIDEL
b 1995
NELLY BEE
ch 1997