Alixir
THE ELIXIR X THE PREVUE 1998 BAY STRAIGHT EGYPTIAN STALLION
Across the heavens, the dynamic cloud of a nebula is a fertile breeding ground for new stars, which explode to life at 1 million degrees Celsius. Although born of the same creating cosmos, the new stars vary in their luminosity—the power at which they emit energy. At Al Jood Stud, it is the head sire Alixir whose progeny are exploding with quality, carrying his stamp in combination with a variety of female lines.
The "Alixir Nebula" is producing a stable of future stars for owner Mohamed Jaidah. Bred by James and Judy Sirbasku at Arabians Ltd. in Texas, Alixir is a straight Egyptian son of The Elixir and is out of The Prevue, a daughter of The Minstril. Alixir was never on the market; but when Judy recognized Jaidah's true love for the stallion, she agreed to let him purchase his dream horse. Alixir embodies all the qualities that Jaidah holds in such high esteem: a smooth, balanced body; long, elegant neck; strong, straight legs; a small, chiseled head; and an abundance of electric presence.
After spending his first 19 years in the United States, Alixir is now standing at stud at Tolrá Training Center in Spain; to the delight of breeders who are eager to see him in real life and use him with their mares. In sync with his European unveiling, Al Jood Stud has been promoting Alixir through his progeny in show rings around the world. At the top of that list is Qaysar Al Jood, Alixir's heir apparent—proudly bred and owned by Al Jood Stud—who is standing at Tolrá Training Center in Spain while preparing for future competitions.
Among the most precious of the Al Jood Stud Alixir daughters is Malak Al Jood, whose dam is the magnificent Miss Maggie Mae, by The Minstril. Foaled in 2015, Malak is the result of Mohamed Jaidah's astute purchase of one of the last three embryo rights available from Miss Maggie Mae, which he used with Alixir. The resulting filly has a powerful pedigree that demands she be given plenty of time to develop at her own pace. Without question, she will be a valuable addition to the breeding program in the future. Touted by expert horsewoman Shawn Crews as "one of today's most valuable and historically significant young Straight Egyptian mares," Malak Al Jood has the genetic potential to positively affect the Al Jood breeding program for generations to come.
Alixir is also distinguishing himself as a sire of exceptional broodmares, as evidenced by the many champions produced by his daughters. A perfect example is RSL Faith, the dam of Al Jood homebred Maraam Al Jood, the 2018 U.S. Egyptian Event Silver Champion Straight Egyptian Senior Mare and 2017 Bronze Champion Straight Egyptian Junior Filly. It was a wonderful follow-up to Maraam's previous appearance in Lexington, KY at the 2015 Egyptian Event, where she was named the Futurity Finals Straight Egyptian Yearling Filly Champion. RSL Faith comes by her pre-potent blood naturally: She is a full sister to the powerhouse trio of brothers Qaysar Al Jood, Bellagio RCA, and Mirajh RCA among others of the same cross. They are all children of the incredible Thee Desperado mare, Rhapsody in Black.
Mohamed Jaidah looks forward to the foals that will be produced from crossing Alixir to his non-straight Egyptian mares as well. It is an opportunity for him to not only practice his breeding philosophy of opening up pedigrees to build a better platform for future generations but also to generate the next superstar in the "Alixir Nebula."
Currently standing at stud with Tolra Training Center, Spain.
https://tolratc.com
Bred by Arabians ltd, USA.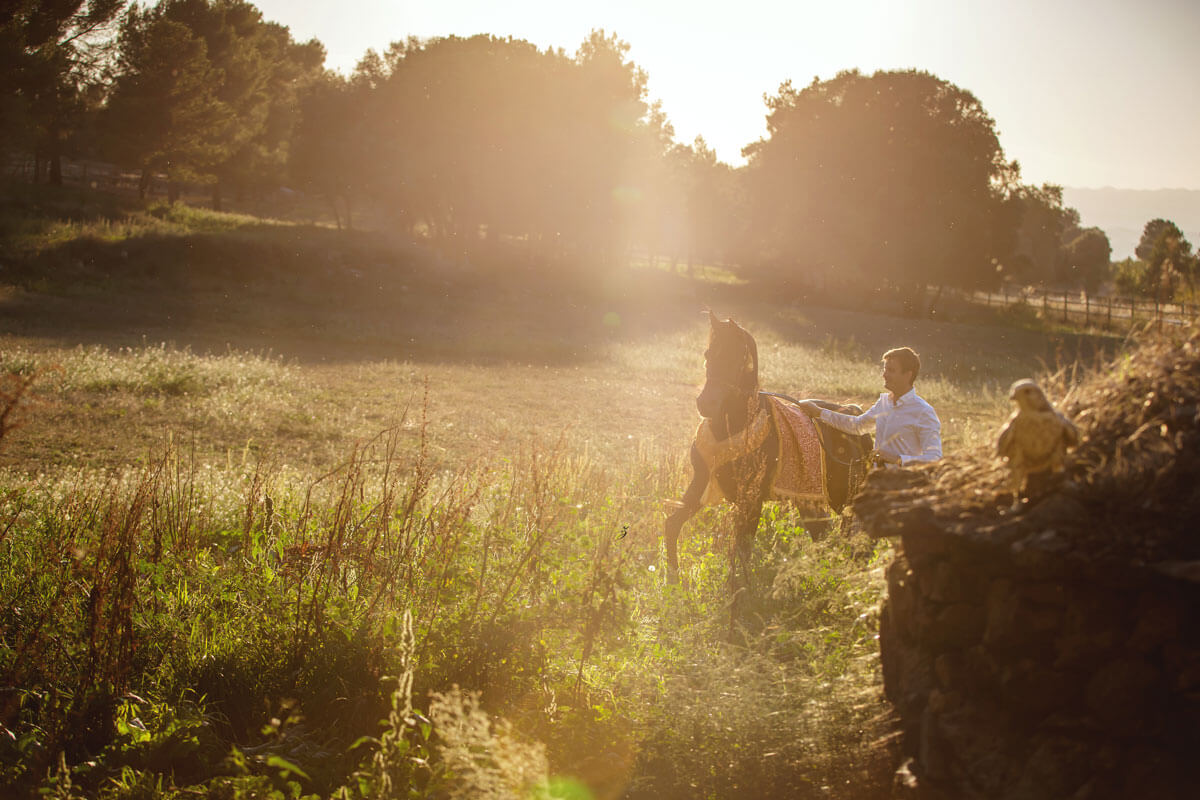 Alixir
THE ELIXIR
b 1992
HI_FASHION MREEKH
b 1987
JALIYA
b 1984
IBN EL MAREEKH
b 1982
HI-FASHION HITESA
b 1983
HALIMM
b 1980
HANIYA
gr 1972
EL MAREEKH
dkb/br 1975

BINT DEENAA
b 1979
EL HILAL
gr 14.2 1966
YASAMIN
b 1975
ANSATA IBN HALIMA
gr 1958
GANNAT
b 1975
KAYED
gr 1966
FERIAL
gr 1966
THE PREVUE
b 1994
THE MINSTRIL
b 1984
MAALI RCA
ch 1987
RUMINAJA ALI
gr 1976
BAHILA
blk 1977
RUMINAJA ALI
gr 1976
MASIRA
ch 1980
SHAIKH AL BADI
gr 1969

BINT MAGIDAA
gr 1970

IBN GALAL I
ch 1972
BAKRIA
b 1973

SHAIKH AL BADI
gr 1969
BINT MAGIDAA
gr 1970
MASIR
b 1975
TAREEFAH
ch